COVID-19 Fiji: Vaccine rollout for children begins today
The rollout of the Moderna COVID-19 vaccine for children from the ages of 15 to 17 years will begin today across the country.
According to an advisory from the Ministry of Health and Medical Services, children from 15 to 17 years of age are being vaccinated first as these children are mostly in secondary school and some of them are nearing the end of their secondary education.
The advisory further states that Year 12 and Year 13 students need to sit external exams to progress onto higher education.
Details of the rollout plan:
The following  are the COVID-19 vaccination venues for today, Monday, September 20,  2021.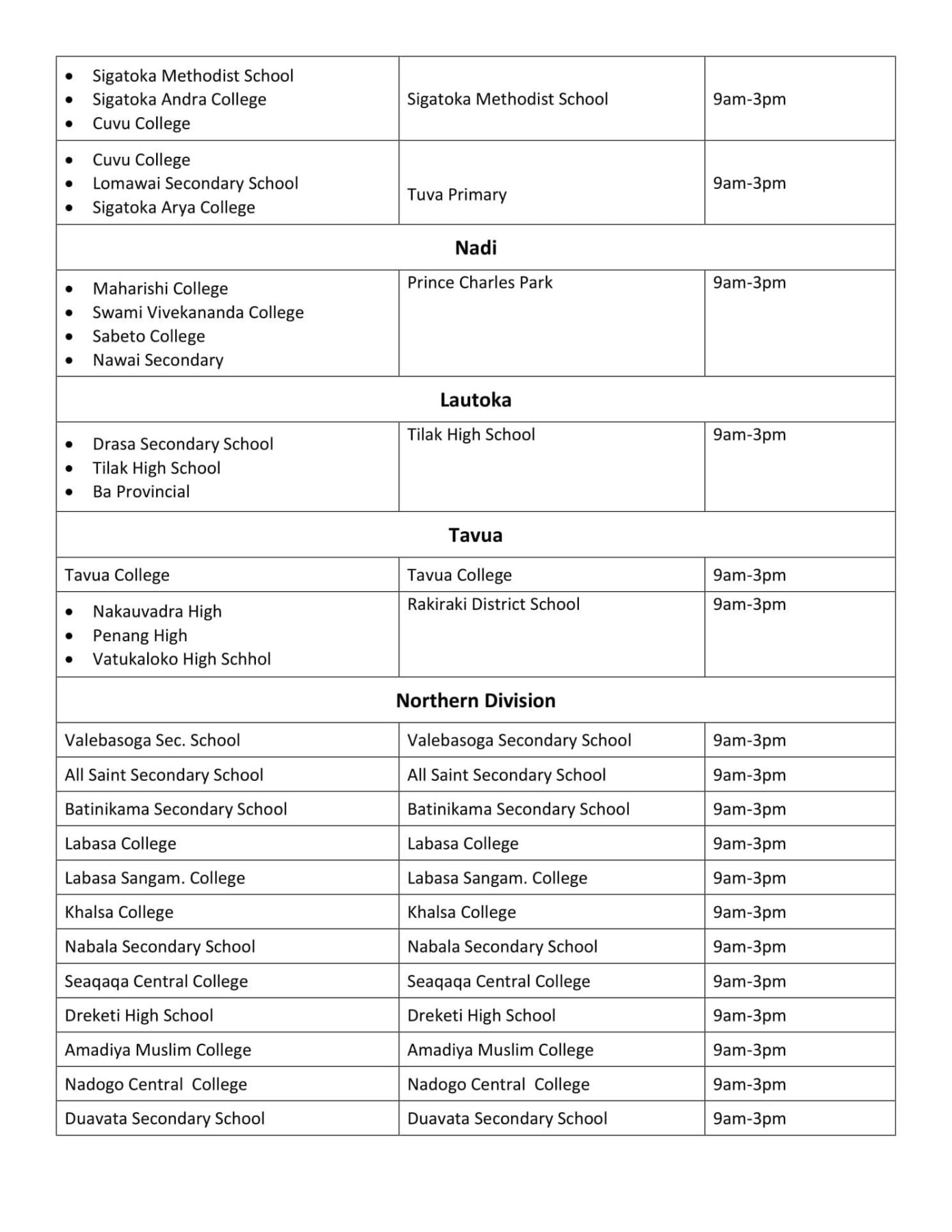 Before going to the vaccination site:
Please follow all COVID-19 safe measures when going to the vaccination site: